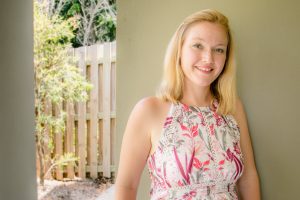 Welcome!
I am so happy you have found your way to my photography website!
So, let me first tell you a little about myself and also what you can expect from me as a photographer! Those who know me have described me as a happy, bubbly, outgoing and passionate person. I love being around people and feel very blessed to have a business where I can combine my social skills with my love of photography.
I primarily love photographing families and children in natural light and the outdoors. I love to let them interact and play so as to produce the most natural, beautiful photos. I want my clients to enjoy their photo session and create a lovely memory, at the same time as capturing it on film – a memory to cherish forever!
I have children of my own and know what they do and don't enjoy when it comes to photographing them. So I have had a lot of practice at getting it right! I love working with children and conveying their naturally occurring high energy into a captivating photograph.
I am also a bit of a romantic and especially love to capture a couples love for each other on camera. I especially love seeing two parents have a chance to re-connect and maybe have an experience they have not had since their wedding day.
Pregnancy photography is another area of photography I love. Being able to capture the special memory of a mother expecting her baby is a wonderful experience. I feel I have the sensitivity for this type of photography and immensely enjoy it.
A wedding is such a huge event in a couples lives and I feel it an honour to be able to capture this special day on film.  I offer different packages and would love to meet up and chat about them if you feel I am the right photographer for you as a couple.  I am a definite romantic and love to take photos that will allow you to look back on not only the more recognized "wedding moments" in your day, but also the more intimate, small, less recognized moments in your day as well.  As with my other photography, the natural moments will be captured as well as the more traditional photos.
Lastly, as I mentioned before, I love photographing in the outdoors, leading to my other passion – landscape photography. I have had the great experience of living both in Australia and Sweden so have experienced very different landscapes and how they are affected by the weather. I love being able to try and capture the beauty I see before me. You are very welcome to just peruse through my landscape gallery and enjoy my photography or if something stands out to you or moves you in some way – they are available for purchase.
I have won a number of awards for my photography, both in the areas of family photography as well as my landscapes, so you know that you will receive quality photographs.
I am based in North Lakes, just North of Brisbane, although I am happy to photograph anywhere from the Brisbane region up to the Sunshine Coast.
Please feel free to contact me if you feel up for a fun photo session to make some memories that will last for a lifetime!
And remember – 'everyone smiles in the same language'.