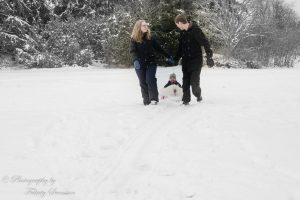 I had the pleasure of capturing some special moments of a lovely pappa, mamma and their sweet little daughter on a beautiful winters afternoon in a meadow of white.
Pappa and his little sweetheart had some lovely moments together on this special father's day and I was so happy to produce some truly captivating soft moments on film that show their special father-daughter bond.
Antoher special moment was this little girls first time on a sled. What fun the family had for this first ever experience!
There was some lovely snuggling up in a blanket in the little, quaint forrest in the middle of the the meadow, some snow throwing, some snow angel making and even a cosy moment alone for mamma and pappa.
It was a lovely photo session and this sweetest little girl was such a ray of sunshine to photograph that it was difficult for me to put my camera down and finish the session!
Families review of the session-"We met Felicity for a photo shoot in a lovely snowy, nature area. Since we have a one and a half year old girl, I was a bit worried about whether she could be still while photographing. My concerns disappeared as soon as we met Felicity. A joyous woman who was easy to work with, and absolutely wonderful with our daughter. Felicity was full of ideas how we could pose, but also lightning fast to catch the little unexpected moments with the camera. We are very pleased with both the photo session and images. This was a portrayal of our family that we would not want to be without."